The project "CITY & HIV." is funded by UNAIDS with as implementing partner SOPADI.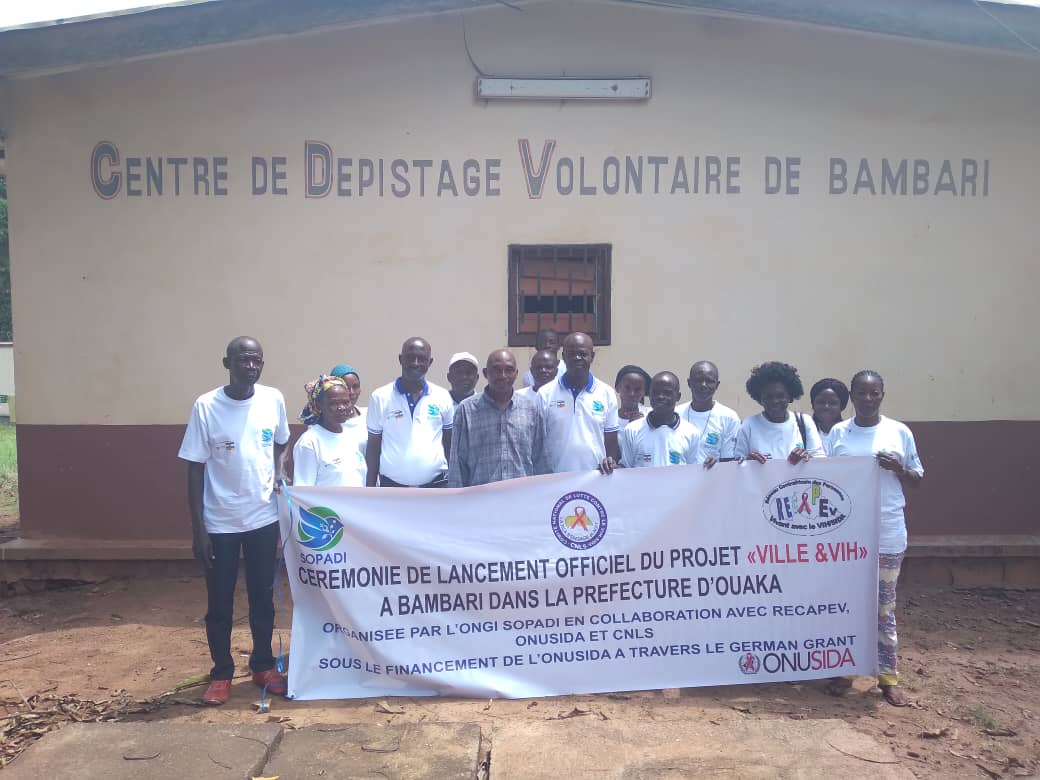 In collaboration with local organizations including the Network of African People Living with HIV (RECAPEV) to Bangui (Bégoua, Bimbo), Services Without Borders (SSF, a local NGO) for the account of the towns of Bambari, Obo, Mboki, Djema, and the Centre for Voluntary Testing (VCT-Obo), SOPADI has carried out activities in the framework of the project.
The target of the PVVIHawareness-raising activities to support the fight against the stigma, and the initiation of income generating activities in favour of the latter. Free sessions of screening were also organized by the partners, always in collaboration with SOPADI.